Comfort Built
The Ah-HA moment the Birth of ComfortBuilt™ Homes.
---
We took a step back and had an ah-ha moment. Building finely crafted homes is one thing. But building finely crafted, comfortable homes that are energy-efficient, durable and affordable as standard is quite another. Welcome to a higher standard of living.
ComfortBuilt™ Homes. Crafted for comfort. Customized for performance.
kertes homes Standard Features
A high standard of comfort for your high standard of living
Comfortbuilt™
Affordable, energy-efficient homes are standard at Kertes Homes
Energy-Efficiency
Advanced building science and exceptional building materials
Durable Craftsmanship
THE PINK PANTHER™ & © 1964–2015 Metro-Goldwyn-Mayer Studios Inc. All Rights Reserved. The color PINK is a registered trademark of Owens Corning. ComfortBuilt™ is a trademark of Owens Corning. FOAMULAR® is a registered trademark of Owens Corning. © 2015 Owens Corning.
Who sets the standard? The builder or the homebuyer?
We think both.
---
We asked, "could we build homes that save homebuyers money every month from lower heating and cooling and maintenance costs? And, at the same time, could they still be beautiful and comfortable?"
This we knew: What everyone else is building has never been good enough for us. The old way might meet building codes, but it didn't meet our craftsman code of excellence. So, we rewrote the definition of what comes standard in a production home. Through Owens Corning's Building Science and Kertes' craftsmanship, we've made a higher standard a reality. The result is a smarter way to build – a ComfortBuilt™ Home:
A High Standard of Comfort for Your High Standard of Living
What makes ComfortBuilt™ Homes different?
---
At Kertes Homes, we use exceptional materials to achieve extraordinary results. We collaborated with Owens Corning Building Experts, the PINK® insulation company, and they shared with us over 50 years of research and development. They shared their building science. We asked hard questions. And we saw the proof. Homes built using building science and outstanding product out-perform and out-last homes built the old-fashioned way.
Because we wrap many of our homes in Owens Corning® FOAMULAR® Extruded Polystyrene (XPS) Rigid Foam Insulation, our ComfortBuilt™ Homes are cozy and comfortable year round. They're protected against air infiltration, moisture intrusion and all the while protect your home value. Say good-bye to high heating and cooling bills. You'll actually find yourself saving money every month. Money that you can spend on more important things – like that dream vacation – with or without the kids!
*Savings vary. Find out why in the seller's fact sheet on R-values. Higher R-values mean greater insulating power http://www.energystar.gov/index.cfm?c=home_sealing.hm_improvement_methodology
---
ComfortBuilt™ Homes are comfortable. Gone are drafty homes and uneven temperatures from room to room
---
ComfortBuilt™ Homes are energy-efficient. With open floor plans and lots of energy-efficient windows, you'll welcome the view and the lower heating and cooling bills.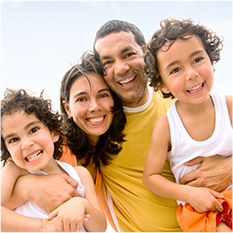 ---
ComfortBuilt™ Homes are durable. Crafted from exceptional products and materials, ComfortBuilt™ Homes are built to last.
---
ComfortBuilt™ Homes are the product of shared intelligence and craftsmanship. The result of decades of research and construction know-how.
Before you buy a new home, you owe it to yourself to check out what's new and different – and smart. ComfortBuilt™ Homes—Crafted for comfort. Customized for performance. Smart By Design.